Clean Corporate Comedy
"Tim did an incredible job connecting with our crowd. He obviously did his homework and, as a result, he connected beautifully with our Chamber members. Tim made our night! Tim Cavanagh Rocks!"

Guy Percy
Gibson City (IL) Chamber of Commerce
If you're looking for a clean corporate comedian who does customized comedy shows for business and association meetings and events, you've come to the right place!
What do AAA, the National Lime Association, and the California Farm Bureau Federation have in common? Aside from issues with lemons, they all agree that Tim Cavanagh is very funny! No joke!
"The members raved about your performance. Your ability to personalize the jokes and focus the humor toward our industry was absolutely perfect. We couldn't have asked for anything better! I would recommend you to any group looking for entertainment above and beyond a canned comedy presentation."

Heather Marshall
Fibre Box Association
Tim has brought his clean and engaging comedy to hundreds of business groups across the U.S. and Canada. With twenty years of experience, an abundance of clean and original material, and the ability to interact with your audience in a way that is always playful, friendly, and funny, Tim does a truly unique comedy show.
He prides himself in customizing every show. Tim does his homework, researching your website and speaking with members of your group on conference calls to learn about your business, your issues and your personalities. With that information in hand, he carefully crafts his material to create a one-of-a-kind show that really hits home. It's never a "canned" speech. He delivers a fresh and personalized comedy experience every time out.
"Wow! What a great performance and what a great way to conclude our event this year! You were the highlight of the day... I can honestly say that we've never had a luncheon speaker engage the audience like you did... What most impressed me is how well you tailored your presentation for our event...gently poking fun at our industry, terms, disciplines and even our location."

Bret Eckberg
Central Illinois Chapter, CPCU Society
Tim's national credits include appearances on ABC-TV, Comedy Central, Showtime, and WGN America. He can be heard regularly on the nationally syndicated "Bob & Tom" radio show, where he has been a featured contributor for over a decade. His funny songs have been showcased on Sirius XM radio, the "Dr. Demento" radio show, and BBC Radio 4. He's even been heard on Continental Airlines - at no additional fee (we're pretty sure).
Tim's mission is simple: finding what's funny in your business.
TIM'S MOST REQUESTED PROGRAMS
"They're LAUGHING at Me!" - Tim puts together a truly unique comedy show, including customized material written just for your group, funny songs, lots of jokes, playful audience interaction, and over $7 in prizes. The humor is always clean and appropriate. And if you want Tim to customize the program title (e.g., "What's So Funny About Tax Accounting?" "Laughter is the Second Best Medicine," etc.), just ask.
"Dr. Tim Cavanagh, IMPOSTOR" - Instead of introducing Tim as a comedian, he can be presented to the audience in a variety of "serious" personas. Examples range from an off-kilter industry "expert" or a new bumbling company Vice President, to the panicked Head of Hotel Security or a know-nothing government official. Or, he can be anything in between.
"Our Host for Today's Event, Tim Cavanagh" - Tim can act as a Master of Ceremonies for a day of meetings or educational sessions and make it move smoothly with a healthy dose of comedy when needed. He can also host an awards banquet or recognition dinner with just the right combination of humor and warmth.
Booking Information
If you'd like information about booking Tim for a corporate or private appearance, please leave him an e-mail message, send him an e-mail at timcav@timcav.com, or call him at
(708) 403-8510.
Starting at $3,500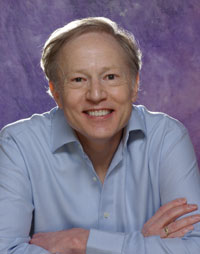 Corporate Clients
AT&T
American Drug Stores
Bayer
Buffets, Inc.
Burlington Northern
Cargill
Farm Credit Services
General Electric
General Mills
GlaxoSmithKline
GROWMARK
Home Depot
Honeywell
IBM
KPMG
Jostens
Land O' Lakes
National Assn. of Tax Practitioners
Mayo Clinic
Merrill Lynch
Midwest Poultry Association
Music Teachers National Association
Pharmacia Animal Health
Potlatch
Quaker Oats
Royal Bank of Canada
RR Donnelley
Sealy
Sears
Shoe Carnival
TRW
3-M
Xerox