Corporate Comedian Tim Cavanagh
Starting at $3,500
So you were put in charge of finding a comedian for your corporate event...
LUCKY YOU!
How do you find someone who will be entertaining, different, and won't get you in trouble with the boss? You're going to want someone with experience and originality, someone who is unique and professional, and, of course, clean and funny. Well, Tim Cavanagh is all of that and a whole lot more -- a clean corporate comedian who does customized comedy shows for business and association meetings and events -- wherever big laughs are needed!
A consummate professional, Cavanagh's stage presence could be studied by aspiring comedians. His interaction with the audience is superb, and I guarantee will have you doubled over in laughter.
Experience:
For over thirty years, Tim Cavanagh has entertained a wide variety of audiences. He's headlined some of the best comedy clubs in the country, performed at concert halls, corporate shows, association events, fundraisers, awards banquets, on cruise ships, and on college campuses. Tim has been a frequent guest and regular contributor on many radio shows including the nationally-syndicated "Bob & Tom" show. His television appearances include ABC-TV, Comedy Central, Showtime, and WGN America. Plus, he is a recording artist who has released four comedy albums.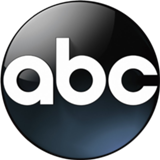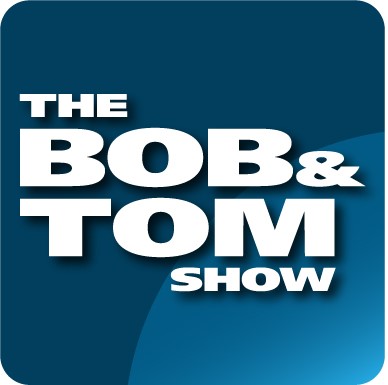 Originality:
Tim is not your run-of-the-mill observational comedian. His comedy is filled with hilarious one-liners, word-twisting jokes and songs, and some of the best audience interaction in the comedy business. And, he keeps it clean and fun!
Sometimes we have to work very hard to achieve success, and sometimes we let others do the work for us. One of my first assignments with INEOS Acrylics was to find an outstanding speaker/entertainer for the National Commercial Team Meeting. Thank you for making me a success. Everyone said you were the highlight of the meeting.
"...performs one of the best and cleanest acts on the comedy circuit... Cavanagh uses brilliant word-play in stories and songs..."
Customization:
When Tim performs for a corporate group, association, or charitable organization, he always customizes some of the material. He starts his research by exploring the client's website, then follows that up with a 45-60 minute conference call to learn more about the group's industry, issues, and personalities. This allows him to write personalized jokes, and maybe even a funny song or two, resulting in a one-of-a-kind comedy show that is all about the group.
The members raved about your performance. Your ability to personalize the jokes and focus the humor toward our industry was absolutely perfect. We couldn't have asked for anything better! I would recommend you to any group looking for entertainment above and beyond a canned comedy presentation.
The way you pulled the audience into your act was so terrific, and I know that everyone had an absolute blast. We were all so impressed with all the prep work you did to customize your comedy just for our group. It was a perfect end to a great evening!
Professionalism:
It may be ironic to say that a comedian takes his business seriously, but that is the way Tim looks at every booking and every show. He believes in giving his best performance, writing the best material he can, and treating his contacts and audience members with professionalism and respect. Oh, and he's also very funny!
We thoroughly enjoyed your performance... In addition to the 'personalized' performance, you were great to work with, very organized and professional. We will recommend you to everyone!
What a pleasure you are to work with! I enjoyed watching you go from professional businessman concerned about the details to entertaining comedian concerned about the laughs. You do a great job of both.
Book. Laugh. Repeat:
Addicted to Cavanagh? Here are some of the many companies/organizations that have hired Tim multiple times for their corporate entertainment: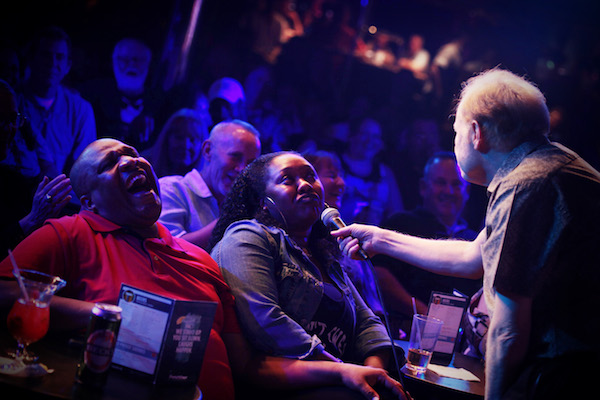 We have utilized the services of Tim Cavanagh for countless events and his performances always leave our team wanting more. His creativity and ability to elicit uncontrollable laughter from a crowd is second to none and his willingness to customize his sets makes them all the more special.
The Right Fit:
So, if you're looking for that perfect balance of a true professional who will make your event unique and fun, then look no further.
Book him...funny, personable and did I mention funny. He does his homework. On our first call he had already researched our company. We were very impressed. He listened to us and met all of our expectations. We hope to have him entertain us again. Tim is a joy!
Starting at $3,500
Booking Information
If you'd like information about booking Tim for a corporate or private appearance, please leave him an e-mail message, send him an e-mail at timcav@timcav.com, or call him at (708) 403-8510
TIM'S MOST REQUESTED PROGRAMS
"They're LAUGHING at Me!" - Tim puts together a truly unique comedy show, including customized material written just for your group, funny songs, lots of jokes, playful audience interaction, and over $7 in prizes. The humor is always clean and appropriate. And if you want Tim to customize the program title (e.g., "What's So Funny About Tax Accounting?" "Laughter is the Second Best Medicine," etc.), just ask.


"Dr. Tim Cavanagh, IMPOSTOR" - Instead of introducing Tim as a comedian, he can be presented to the audience in a variety of "serious" personas. Examples range from an off-kilter industry "expert" or a new bumbling company Vice President, to the panicked Head of Hotel Security or a know-nothing government official. Or, he can be anything in between.


"Our Host for Today's Event, Tim Cavanagh" - Tim can act as a Master of Ceremonies for a day of meetings or educational sessions and make it move smoothly with a healthy dose of comedy when needed. He can also host an awards banquet or recognition dinner with just the right combination of humor and warmth.